Naval:  A No Fail Color for All Spaces
Paint often has the largest impact on a home, and for good reason, because it's the least expensive way to update your space. Which is why we love studying the color trends every year.
In 2019 Cavern Clay (SW 7701) was Sherwin Williams color of the year.  This warm terracotta color evoked a cozy and calm feel.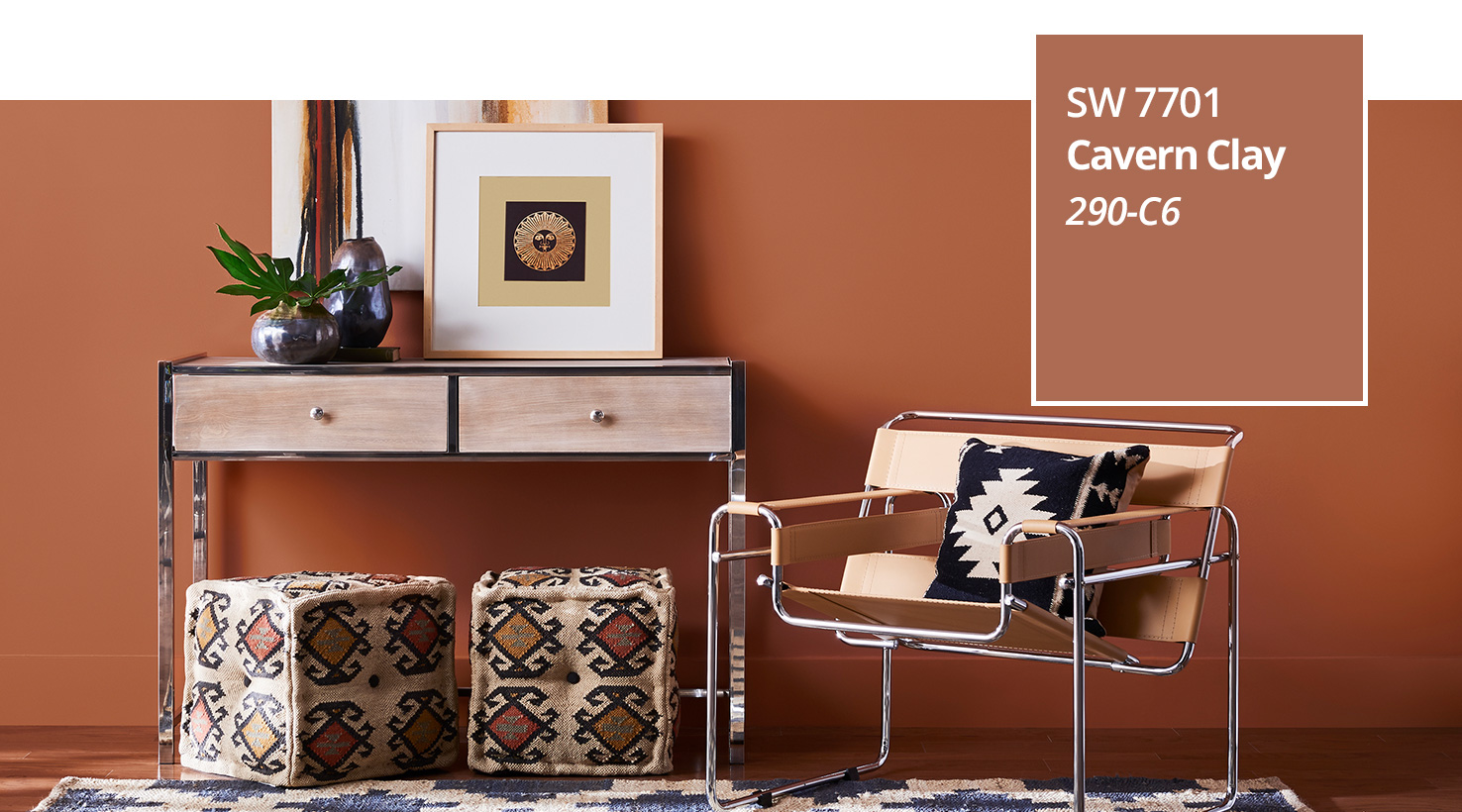 2020 is the year of Naval (SW 6244)
And boy has 2020 been an interesting year!  This color is described as a deep shade of blue that is rich and strikes balance between both soothing and confident.  This bold color is also described as serene and comforting.  The way a room makes you feel is just as important as the way it looks.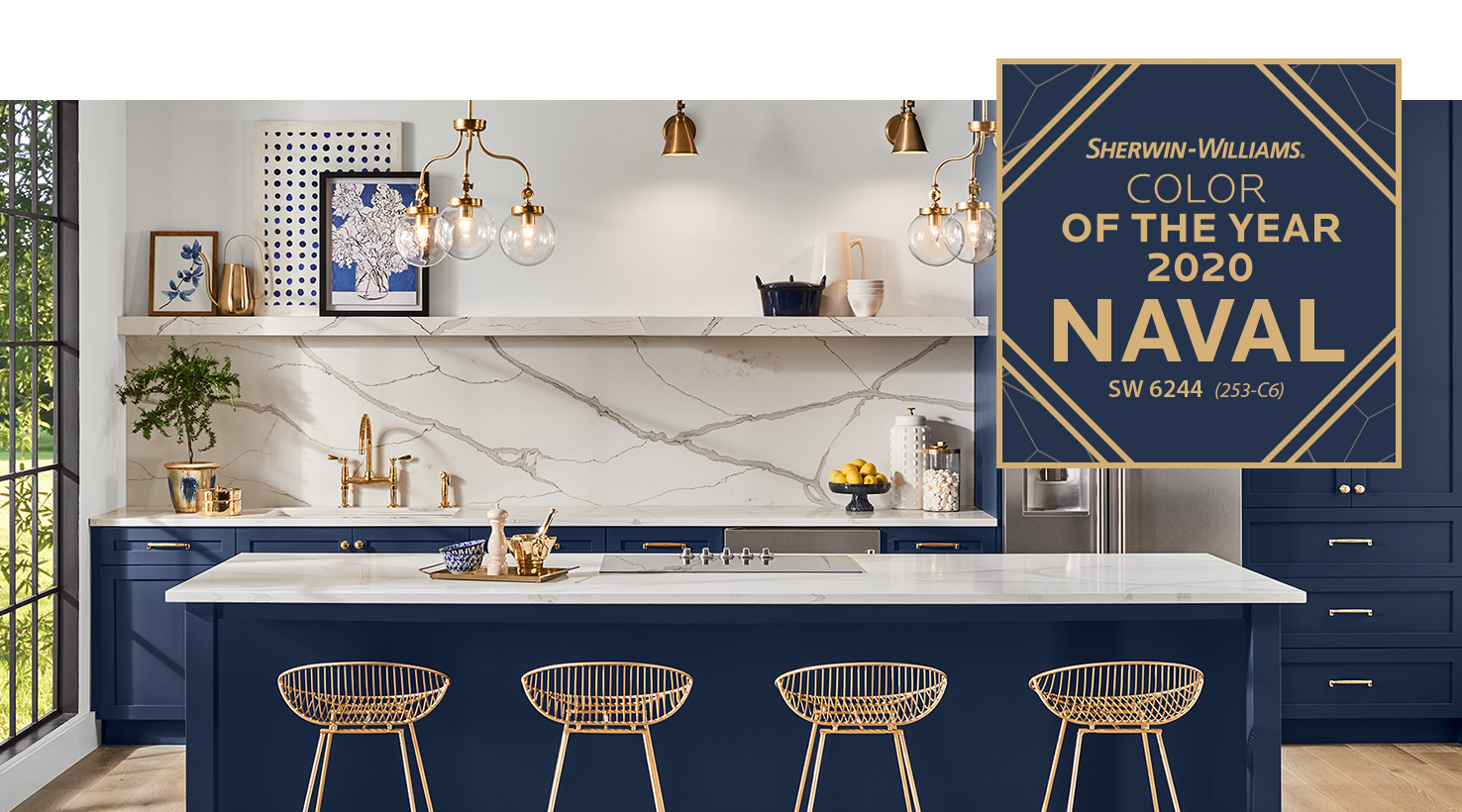 Naval is the perfect backdrop for a wide range of interior design styles because of its versatility. If you're looking for a touch of color, we often recommend Navy.  It add a nice pop that gives visual interest to a room and can transcend almost any style. Take a look at these beautiful navy vases from Revelation's Winter Market.
Naval can be paired beautifully with warmer leather tones, vibrant greenery, woven fiber rugs and other natural materials. We love paring naval with gold tones as well.  If you're looking for a more subtle pop of navy, select accent pieces  like vases, pillows, throws and art work.  Take a look at some examples of how we've incorporated navy into our designs.
Here at Nested Spaces we love to work with this beautiful, peaceful and classic color. Contact us for more information on how we can help you create the space that feels like HOME.